Atlanta police officer shot in face, suspect held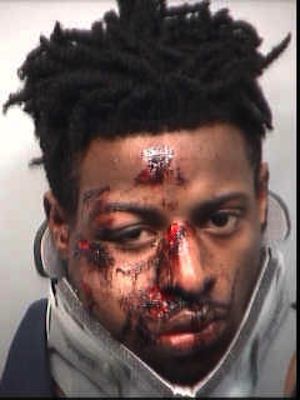 A 20-year-old with a long history of arrests was charged with shooting a recent Atlanta police recruit in the face during a foot chase Friday night.
Frank Emmitt Nance was booked into the Fulton County Jail overnight and charged with nine criminal counts, including aggravated assault against a police officer, possession of a firearm by a convicted felon and possession of cocaine.
Nance, of Atlanta, is charged with shooting Officer Reggie Robinson in the face around 6:30 p.m. near the intersection of Ralph David Abernathy Boulevard and Lee Street.
Robinson, 35, graduated from the police academy in November and was dispatched to the southwest Atlanta neighborhood Friday night to investigate possible drug activity. He gave chase when a suspicious man ran from him and was shot moments later, police say.
Robinson was transported to Grady Memorial Hospital and is in stable condition, said police spokesman John Chafee.
Records show Nance has been in and out of the Fulton County Jail several times over the last four years, including an arrest in April on assault and battery charges. He waived his first court appearance Saturday morning and was ordered held without bond until his preliminary hearing scheduled on January 25.
Police would not say how Nance sustained injuries evident in his mug shot taken Friday night, and what his condition is right now. APD spokesman Gregory Lyon said the department's internal review board will investigate all aspects of the shooting - as they do any time an officer is involved in a shooting - to ensure all policies and procedures were followed.
Greg Bluestein
Atlanta Journal-Constitution