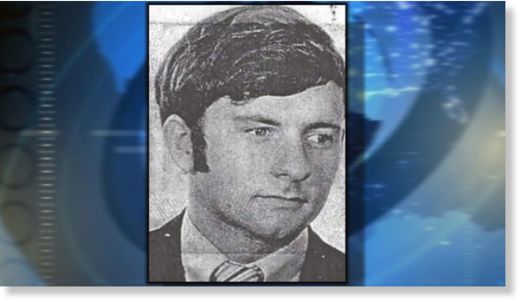 Thousands of patients of a Tulsa dentist may have been exposed to HIV, hepatitis B and hepatitis C, health officials said Thursday.
Dr. Scott Harrington, an oral surgeon who has been practicing in Tulsa for more than 30 years, voluntarily stopped practicing March 20 after two site visits found multiple violations, including assistants being allowed to unlawfully perform IV sedation, which only a licensed dentist may perform. Allowing this is a felony.
The Tulsa Health Department is setting up free testing clinics for the 7,000 patients who may have been exposed since 2007, when the earliest patient information was available.
Patients before 2007 are advised to call a hotline that will be answered from 7 a.m. to 7 p.m. The number is 918-595-4500.
The free testing will begin Saturday morning at the North Regional Health and Wellness Center, 5635 N. Martin Luther King Blvd., and continue next week.
Exposure to these diseases through an outpatient dental clinic is rare, and the public should not panic, State Epidemiologist Kristy Bradley said.
"I want to stress that this is not an outbreak," she said.
Earlier this year, a person with hepatitis C and no traditional risk factors for the disease was found to have had a dental surgical procedure at Harrington's office at 2111 S. Atlanta Place during the short window of possible contraction.
The Oklahoma State Department of Health conducted a site visit March 12 and again March 18. They found multiple violations, including many relating to unsanitary conditions.
Violations included incomplete drug logs and a disorganized and unlocked drug cabinet that contained expired medication, including a vial that expired in 1993, according to a statement of complaint from the Oklahoma Board of Dentistry.
Equipment was rusted and not properly sterilized.
Harrington was deferring decisions and supervision of cleaning and infection control to assistants, according to the complaint.
He also practiced without displaying his license and failed to keep a suitable record of dangerous drugs, according to the complaint.
People can be exposed to the diseases when health care professionals do not follow proper infection control procedures, like disinfecting and sterilizing instruments, according to the health department.
Tulsa Health Department Director Bruce Dart said the diseases people were at risk of being exposed to may not show symptoms for many years and it is important for anyone possibly affected to get tested.
"We understand of course that people have lots of questions, and undoubtedly there will be great concern over this issue," he said.
Susan Rogers, executive director of the Oklahoma Board of Dentistry, said Harrington had no prior complaints.
Dentist offices are inspected after complaints but there are not enough personnel to regularly inspect the more than 10,000 licensees in the state.
The board is discussing ways to try to prevent any similar incidents, she said.
"We have a pretty good process," she said. "This isn't something we would have detected through our current methods of doing what we do in the inspections because this is something that just never happens."
Rogers said she had been talking to the Tulsa unty District Attorney's Office, but no charges had been filed yet.