Shocking photos from Mexico show seven murdered men lined out in chairs near a roundabout in the city of Uruapan.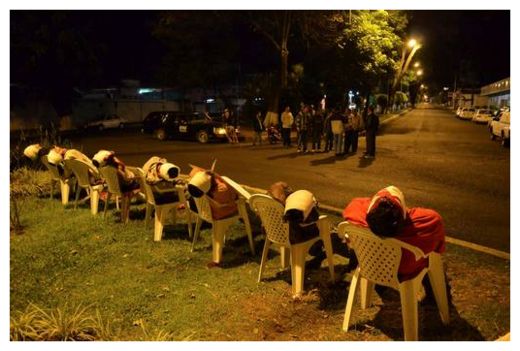 Some of the men have warning messages nailed into their flesh with stakes.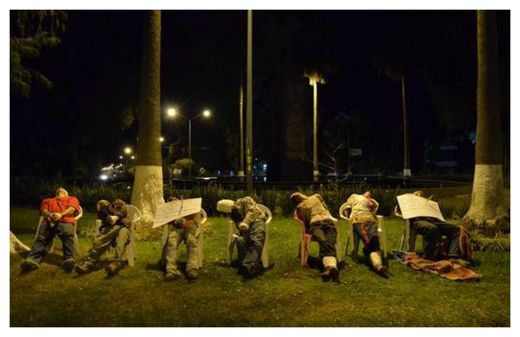 Authorities in Mexico have so far not indicated any possible motive for the killings, however it is speculated by local media that they are drug related.
Mexico has experienced a surge in gang-related violence in recent years attributed to the large drug cartels which dominate the country.
Seven men, including three federal agents, were murdered in Guerrero state on the same night the men's bodies were discovered.