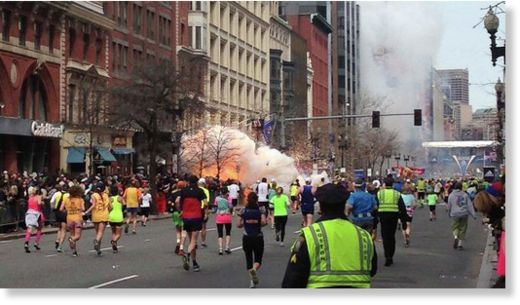 A court in the United States charged a woman from New York with fraudulently collecting nearly half a million dollars after she claimed to be a victim of the Boston marathon bombing, Boston.com reported.
Audrea Gause, 26, collected $480,000 from One Fund Boston, the fund established to help bombing victims with a budget of over $64 million, after she claimed that she suffered a traumatic brain injury as a result of the terrorist attack.
Police arrested her later after investigators established that she was not in Boston at the time of the tragic events and provided a false document verifying that she was admitted to a hospital in Boston.
"I think the outrageous thing is that for all of [the One Fund's] due diligence and their care in trying to get dollars out to the people who needed them, we still have individuals with fraudulent intent, who are attempting to take that money away," Boston.com quoted Attorney General Martha Coakley as saying.
The arrest is the second in regard to activities of One Fund Boston. Earlier in the month, police arrested Branden Mattier, 22, on charges of defrauding the fund by over $2 million.
Three people were killed in the Boston Marathon attack on April 15, including an 8-year-old boy, while more than 260 were injured.