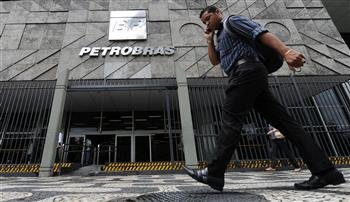 A report says communications at Brazil's Mining and Energy Ministry has been spied on by Canadian intelligence services, as the country has mining interests in the South American nation.
The new disclosure was reported by Brazilian Globo television on Sunday and was based on leaked documents by US whistleblower Edward Snowden.
The documents showed that the Canadian Security Intelligence Service had made a detailed outline of the Brazilian ministry's communications including phone calls, emails, and internet traffic.
Brazil's Mining and Energy Minister Edilson Lobao described the revelations as "serious" and said that it has possibly been spied on due to Canadian companies' mining interests in the country.
"There are many Canadian businesses interested in doing business in our country. If that is where the interest in spying comes from, to help certain business interests, I cannot say," Lobao stated.
Canada is not the only country to have spied on Brazil's Mining and Energy Ministry.
Reports by Globo have shown that the United States spied on the same ministry as well as on President Dilma Rousseff and her assistants.
In addition, Brazilian newspaper
O Globo
revealed in July citing documents leaked by Snowden that the US National Security Agency (NSA) has gathered metadata on billions of emails, phone calls and other internet data flowing through Brazil.
The US spying revelations on Brazil have greatly strained the relationship between the two countries and caused Rousseff to cancel last month a visit to Washington.
Brazil has announced that it plans to bypass the US-centric internet, with measures including storing data locally and to lay underwater fiber optic cable directly to Europe and all the South American nations in order to create a network free of US surveillance.
Rousseff spoke recently at the United Nations General Assembly, calling for international regulations on data privacy and limiting espionage programs targeting the Internet.
Snowden, who was granted political asylum in Russia
on August 1, has been charged in the United States with
espionage and theft of government property after
leaking documents that revealed the NSA and the
Federal Bureau of Investigation (FBI) have been secretly
gathering information of people in both the US and all
around the world.